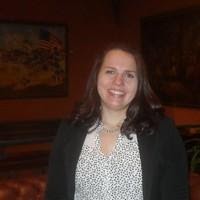 Diane Phillips is a Licensed Clinical Social Worker (LCSW) and has over 5 years of experience working with adults with mental illness, substance use issues, and complex trauma. She previously worked at a housing program in Charlotte, North Carolina, providing individual and group counseling to address medical needs, substance use, and mental health. She also worked as a Domestic Violence Court Advocate, providing care to women, children and survivors of elder abuse. She specializes in complex and intergenerational trauma, depression, anxiety, and how this impacts an individual's lifelong health. Diane utilizes cognitive behavioral therapy, mindfulness, strengths-based/resiliency techniques, and motivational interviewing.
Diane is honored to work with individuals who are brave enough to ask for help and will walk alongside them on their journey towards hope and healing. She aims to hold space for every client, ensuring they feel heard and supported through her empathetic and compassionate counseling.
Education: Diane has a Bachelors in Sociology from The State University of New York Albany and a Master of Social Work from Winthrop University in Rock Hill, South Carolina.
Fun Facts: Diane and her partner, Dave, are proud cat parents to 5 adorable cats. She loves visiting National Parks. Also, Diane practices what she preaches when it comes to self-care and she incorporates yoga and meditation into her life.