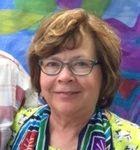 Beverly is a Licensed Clinical Social Worker (LCSW) who applies a cognitive approach to counseling by examining how one's thoughts and attitudes affect their feelings and behavior. Her work experience has been primarily in the mental health field, working in three state hospitals in NC. She also worked for several years as a counselor in a community mental health center with people of all ages. Beverly has an expertise in meeting clients where they are and helping them thrive moving forward as well considerable experience working with severe and persistent brain disorders.
Education: Beverly has a Bachelor's in Psychology, UK and a Master's in Social Work from the University of Kentucky.
Fun Fact: Beverly loves walking with her dogs and spending time with her grandson.
*Beverly is not currently accepting any new clients.