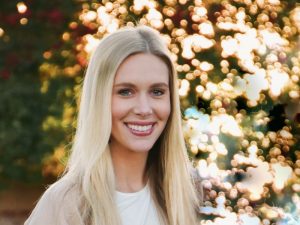 Amanda Moore is Silver Linings' liaison with our customer facilities directors. In that role, she is often the first person any of the facilities' personnel meets. She is responsible for organizing and giving presentations to staff and clients in the facilities as well as meeting and presenting Silver Linings to the community and corporate organizations.
Amanda Moore graduated from Florida Gulf Coast University with a Bachelor's degree in Marketing & Communication; all while being on the women's basketball team at the highest collegiate level.  As a classic extrovert, Amanda values strong business relationships above all else. She wants to make both our clients and her peers feel heard and understood.
Before Amanda came to Silver Linings, she lived in Scottsdale, Arizona and was a physician liaison for a major radiology company in the Phoenix metro area. Amanda's passion lies in the medical field and she is so happy to be part of the team at Silver Linings! Overall, Amanda brings exceptional marketing, graphic design, and social media experience to the team, and will help Silver Linings to be a household name.